As we approach 2023, gamers everywhere are eagerly anticipating the release of some of the biggest and most highly-anticipated video games of the year. From exciting new franchises to highly-anticipated sequels, there is a wide range of games set to hit the market in 2023 that is sure to appeal to players of all tastes and preferences. In this blog, we take a look at some of the biggest games set to release in 2023.
1) The Legend of Zelda: Tears of the Kingdom
Sequel to the open-world epic The Legend of Zelda: Breath of the Wild, Zelda: Tears of the Kingdom has been a long time coming. Fans have kept their eyes on the ground for every possible Nintendo event it could be at, and barring any more delays, it seems 2023 will be its year. Link and Zelda seem to be separated again, something strange is potentially going on with Malice and Ganondorf, and there are now floating islands above Hyrule. Fans can expect more information early next year, heading into the launch.
The Legend of Zelda: Tears of the Kingdom releases May 12, 2023, exclusively for Nintendo Switch.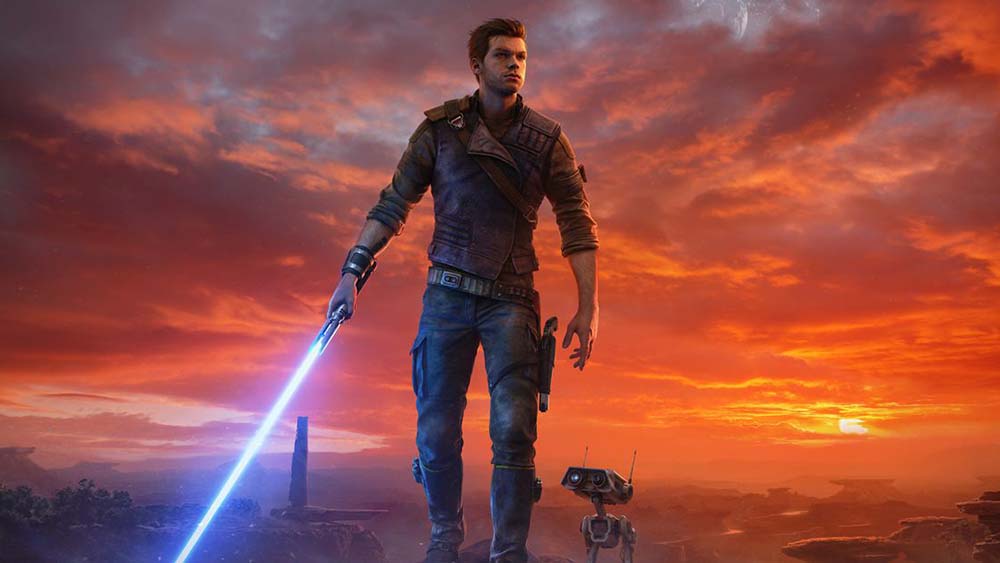 2) STAR WARS Jedi: Survivor
Cal Kestis' journey continues in Star Wars Jedi: Survivor, which is set five years after the first game. Outside a potential scattering of the Mantis Crew, not much about the story has been shown so far, but its gameplay speaks for itself. There are plenty of new additions, such as Star Wars Jedi: Survivor's blaster + lightsaber combo as well as the crossguard lightsaber, and a plethora of new Force powers and applications thereof to engage with too. It's incredibly exciting, especially when its release is only a few months away.
Star Wars Jedi: Survivor releases on March 17, 2023, for PC, PS5, and Xbox Series X/S.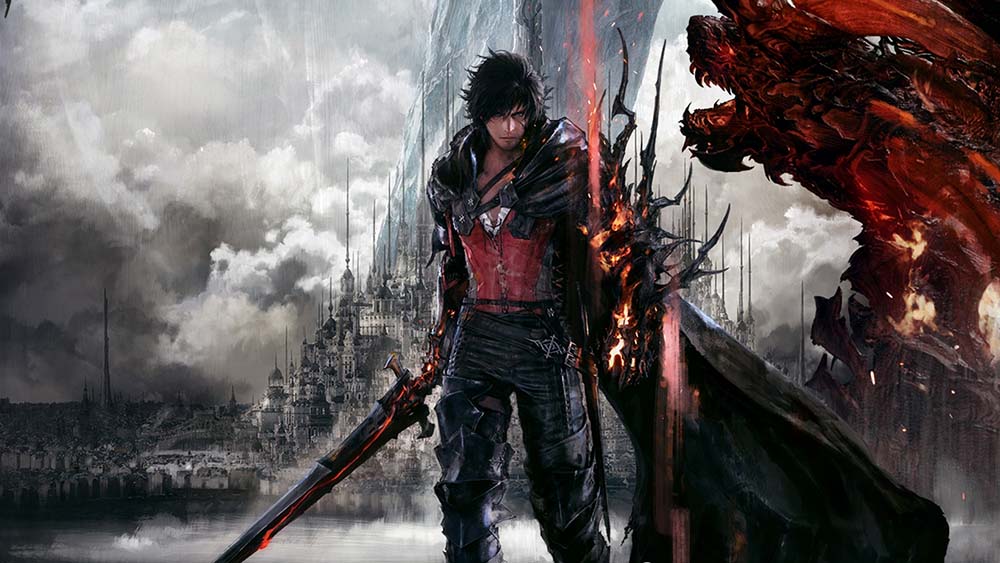 3) Final Fantasy XVI
The next mainline entry in the franchise, Final Fantasy 16 is scheduled to release in the summer of 2023. A handful of trailers have built up the game's story, mystery, gameplay, and more, as players take on the role of Clive, the seeming dominance of the Dark Eikon Ifrit, in a revenge story stretching decades. The world is involved in a war over the Eikons, a Blight spreads across the lands, and Clive has some dark destiny if all teases and indications are to be believed. It remains to be seen how it all shakes up, but this mature JRPG has held eyes for a long time.
Final Fantasy 16 will be released on June 22, 2023, for PS5.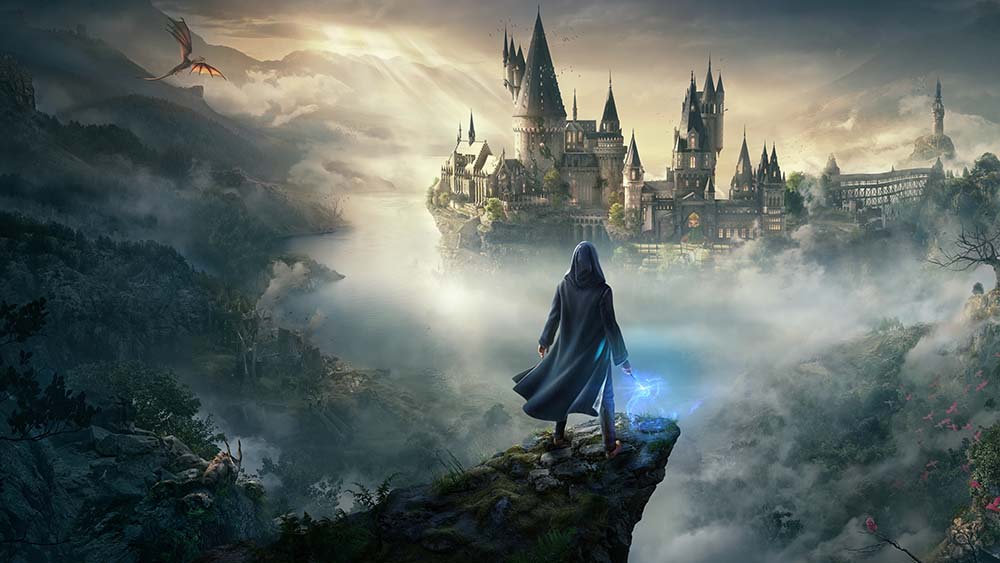 4) Hogwarts Legacy
Although the upcoming game is mired in controversy because of J.K. Rowling, there's no doubt many Harry Potter fans are looking forward to Hogwarts Legacy after years of anticipation. Many fans have wanted a full-blown RPG set in Hogwarts for some time, and that's how this game bills itself. Set in the 1890s, players take on the role of an unusual Hogwarts student entering in the fifth year. The customizable playable character has ties to an ancient secret, a mysterious forgotten magic, and more, with the game also allowing players to choose their Hogwarts House, have friends that represent each of them, and more. Indeed, the hype is palpable for a potentially definitive Harry Potter experience.
Hogwarts Legacy launches on February 10, 2023, for PC, PS5, and Xbox Series X/S, with PS4 and Xbox One versions coming on April 4 and the Switch version launching on July 25.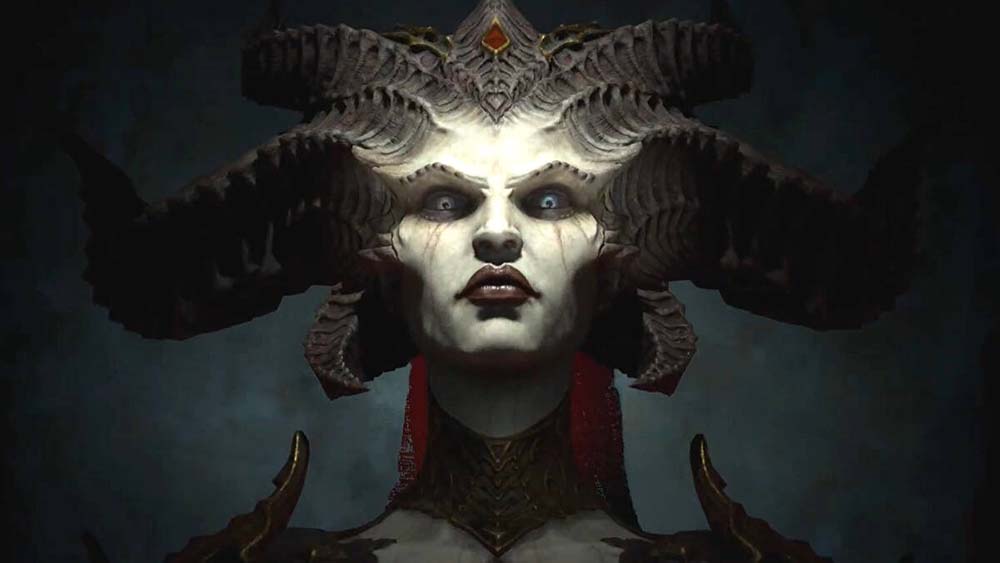 5) Diablo IV
Diablo 4 sees players come face to face with a resurrected Lilith, whose strength grows rapidly as the armies of angels and demons are weak following past games. Players can take on one of five Diablo 4 classes, those being the Barbarian, the Sorceress, the Druid, the Rogue, and the Necromancer. Several gameplay changes, features, and more have been detailed over the past few months, with more likely to be confirmed over the next few months too.
Diablo 4 launches on June 6, 2023, for PC, PS4, PS5, Xbox One, and Xbox Series X/S.
6) Street Fighter 6
Street Fighter 6 is the next entry in the beloved fighting game franchise, coming with three main game modes: Fighting Ground (local and online versus battles), World Tour (single-player story), and Battle Hub (online lobby mode). Of course, its story has had little confirmed so far when the gameplay is the driving force behind it, with features like Drive Gauge and super combos being shown off in the story's stead. More is likely to be revealed in the coming months. As of this writing, Street Fighter 6 has 18 characters confirmed for launch so far, 6 of whom are brand new to the franchise.
Street Fighter 6 will be released on June 2, 2023, for PC, PS4, PS5, Xbox One, and Xbox Series X/S.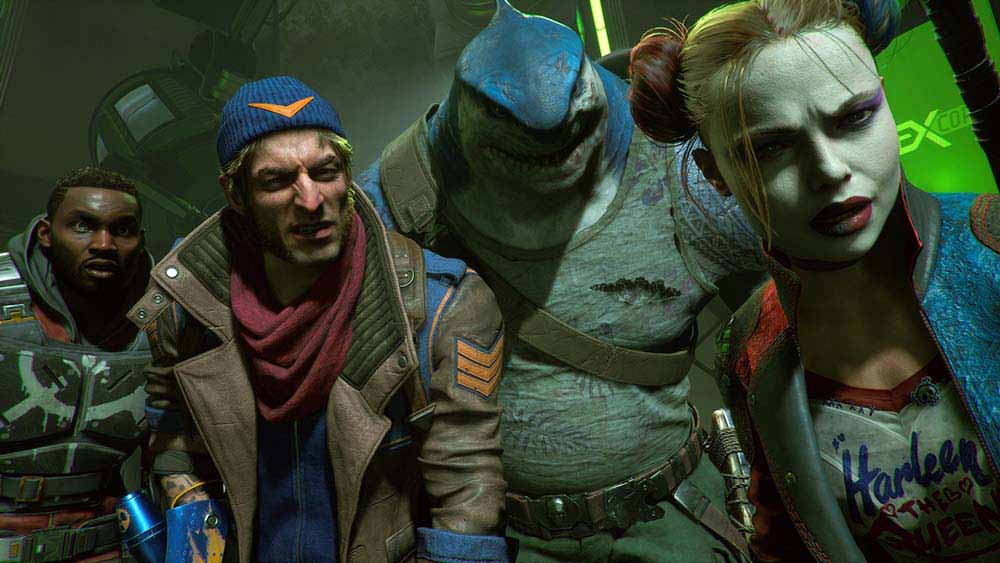 7) Suicide Squad: Kill the Justice League
Suicide Squad: Kill the Justice League pits the likes of Harley Quinn, Deadshot, Captain Boomerang, and King Shark against the Brainiac-controlled Justice League, including Superman, Batman, The Flash, Green Lantern, and potentially more. Based on trailers from Suicide Squad: Kill the Justice League, it seems Wonder Woman has somehow escaped Brainiac's control, but it's not certain yet what this means for the story. It's also a co-op squad-based game, where, unlike its DC predecessor Gotham Knights, players can switch between characters at will when playing solo; those not currently controlled by the player are AI. Beyond its promising premise, story beats, and gameplay elements, it's also in development by Rocksteady, a beloved studio that worked on the Batman: Arkham games before this.
Suicide Squad: Kill the Justice League launches May 26, 2023, for PC, PS5, and Xbox Series X/S.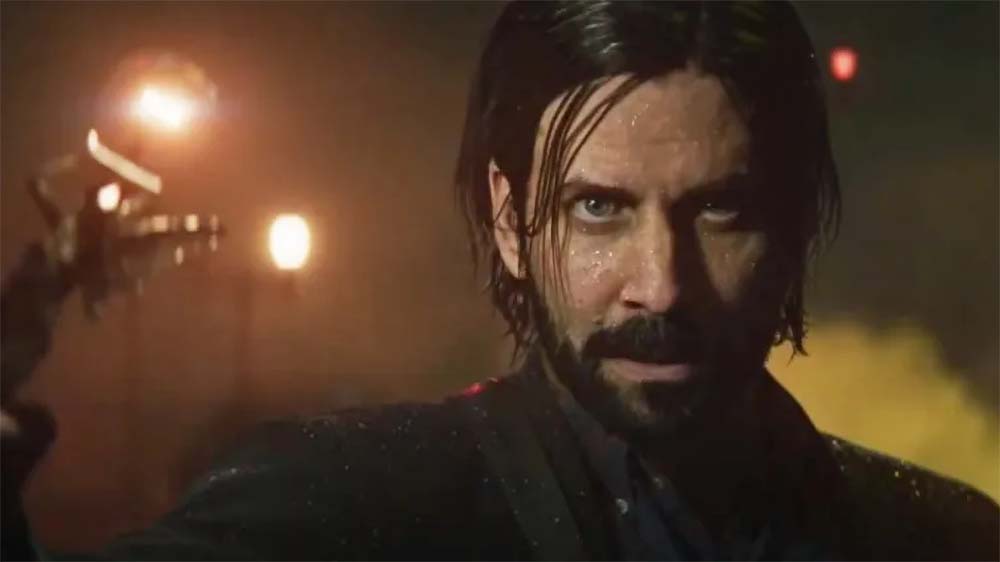 8) Alan Wake 2
Alan Wake is officially getting a sequel more than a decade later, something many fans have clamored years for. This has built a ton of hype for Alan Wake 2, a survival horror game coming in 2023. Not much has been confirmed yet, but it is connected to Control and a larger Remedy Connected Universe, something that should be exciting for fans of Remedy Entertainment's games.
Alan Wake 2 is scheduled to release in 2023 for PC, PS5, and Xbox Series X/S.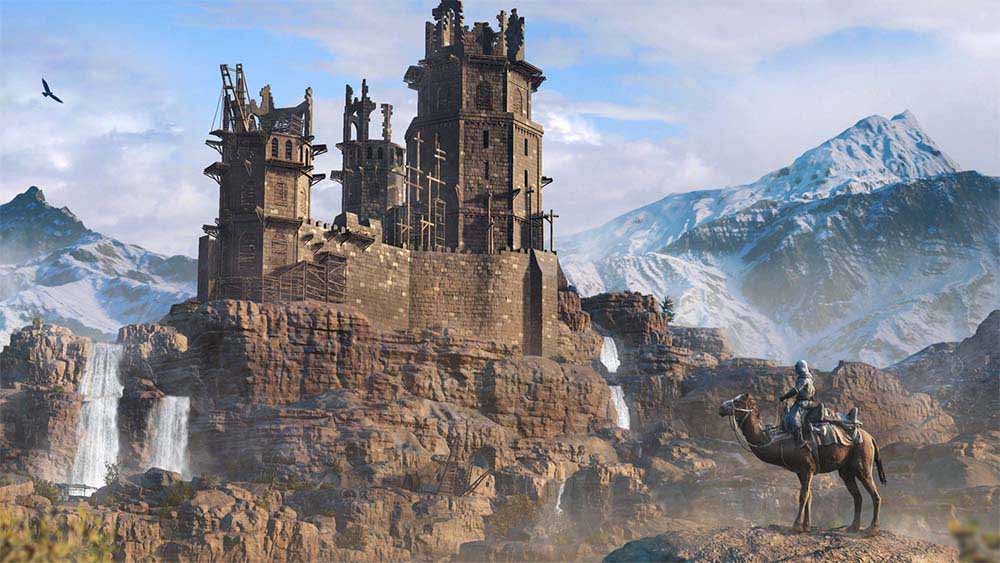 9) Assassin's Creed Mirage
While the past few entries in the Assassin's Creed franchise have been open-world RPGs, the next, Assassin's Creed Mirage, is an action-adventure title focused on stealth, parkour, and assassination. Players will take on the role of a younger Basim, a man haunted by strange visions and nightmares, who joins the Hidden Ones to seek answers. Learning more about Basim is a real treat for fans, but many fans have also grown tired of the RPG approach. Revisiting the action-adventure approach is certainly welcome, as it interjects something new and exciting into the franchise, but it's also just the first step. AC Red is an open-world RPG, and AC Hexe is billed as something else entirely. With a mobile open-world game in development too, the franchise has a nice and varied future in 2023 and beyond.
Assassin's Creed Mirage releases in 2023 for Luna, PC, PS4, PS5, Xbox One, and Xbox Series X.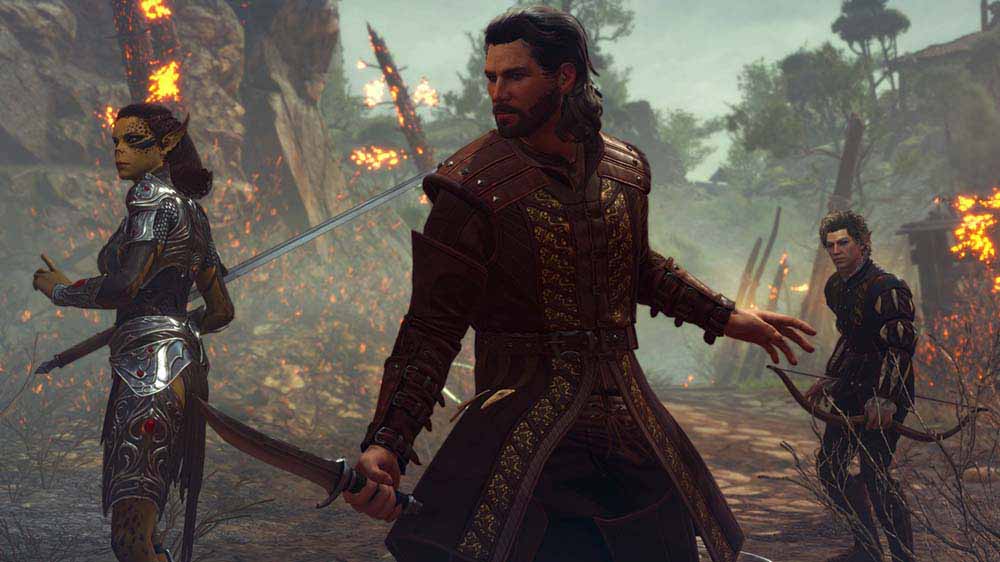 10) Baldur's Gate III
Baldur's Gate 3 is more of a known quantity for us than nearly every other game on this list, thanks mostly to its more than two years in Early Access. Larian Studios used that time to listen to the community and adapt its plans en route to a full launch. The result has been more than 50,000 user reviews with a "Very Positive" rating on Steam. Now that we know the game is scheduled to arrive in a 1.0 state in August, it's safe to say that those 50,000-plus fans are eagerly anticipating the conclusion of the main story arc.
Baldur's Gate 3 releases in 2023 for PC.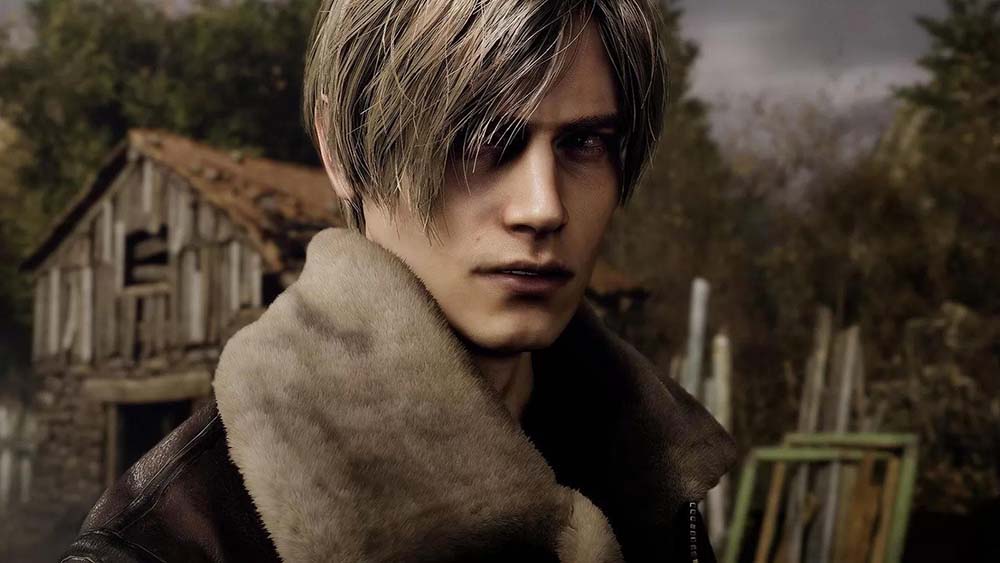 11) Resident Evil 4
Capcom has a reputation for high-quality remakes, and that reputation combined with one of the most beloved games in the Resident Evil franchise, RE4, is a match made in heaven. Fans can expect some improved connections across the franchise's various parasites and viruses, as seen in the Resident Evil 3 remake, but other improvements include an updated control scheme, new gameplay mechanics, improved graphic and character models, and much, much more.
Resident Evil 4 launches March 24, 2023, for PC, PS4, PS5, and Xbox Series X.
12) Avatar: Frontiers of Pandora
Avatar: Frontiers of Pandora is an upcoming open-world action-adventure video game based on James Cameron's Avatar film series. The game is being developed by Massive Entertainment and will be published by Ubisoft for Microsoft Windows, PlayStation 5, and Xbox Series X/S in 2023 or 2024.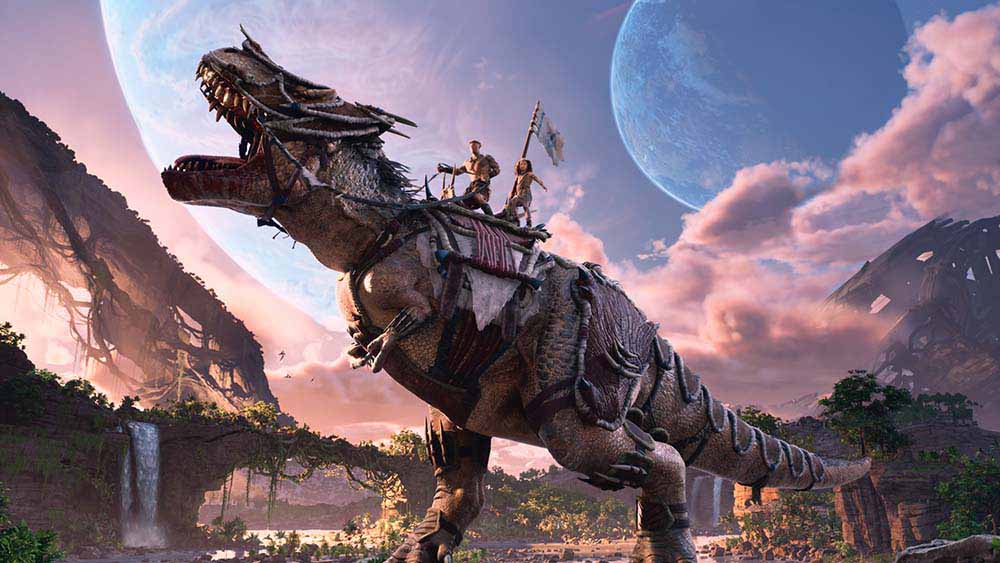 13) Ark II
Studio Wildcard's sequel to Ark: Survival Evolved will rethink and redesign every aspect of its survival gameplay, the developer says. The third-person action-survival game will feature advanced traversal mechanics, Dark Souls-inspired combat, cross-platform modding, animals that track and hunt by sight, sound, and smell, dynamic open-world events, "full utilization" of Unreal Engine 5, and, of course, 100% more Vin Diesel compared to the previous game. Ark 2 will launch in an early access state on Windows PC and in Game Preview (on Game Pass) on Xbox Series X.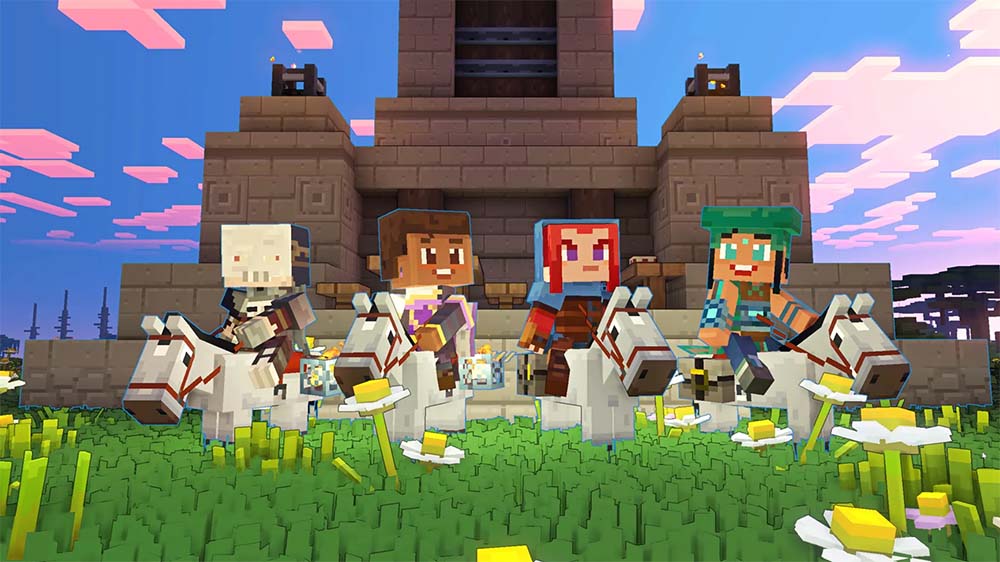 14) Minecraft Legends
Minecraft Legends is an upcoming action-strategy video game developed by Mojang Studios and Blackbird Interactive and published by Xbox Game Studios. It is set to be released for Nintendo Switch, PlayStation 4, PlayStation 5, Xbox One, Xbox Series X/S, and Windows on April 18, 2023.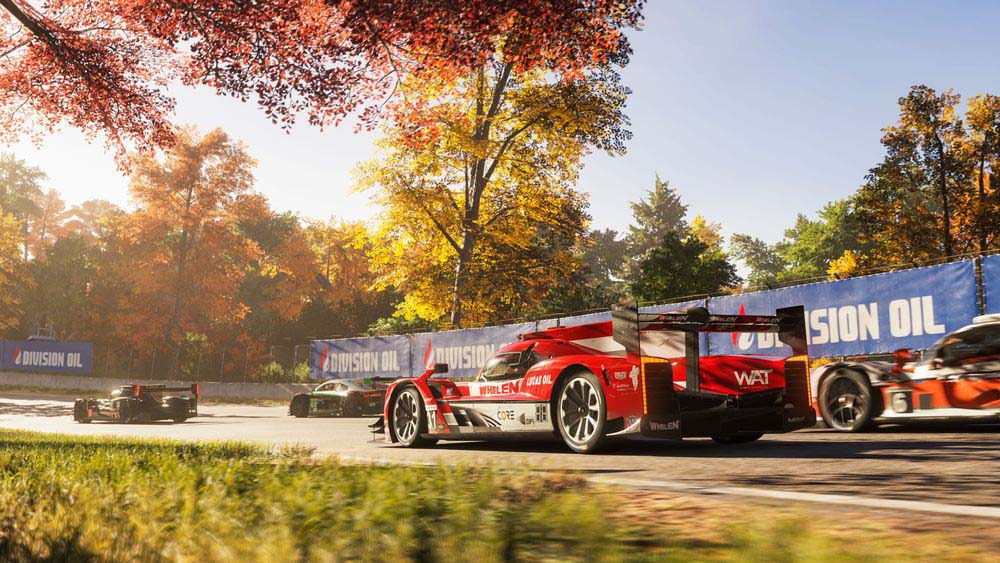 15) Forza Motorsport
The eighth entry in the simulation-facing Forza Motorsport racing series breaks naming convention by ditching the 8 in favor of simplicity. Developed with the Xbox Series X in mind, Forza Motorsport claims to fully capitalize on the increased power of the flagship console, rendering in 4K resolution at 60 frames per second. In the time since Forza Motorsport 7 launched in 2017, the spin-off Forza Horizon series has flourished, delivering two critically acclaimed titles in Forza Horizon 4 and Forza Horizon 5. Forza Motorsport is set to jump off the starting line this spring, so we anticipate hearing and seeing more about the next evolution in the racing-sim franchise soon.
Forza Motorsport releases in 2023 for Xbox Series X/S, PC.
These are just a few of the many exciting video games set to release in 2023. Whether you're a fan of action, role-playing, survival horror, or any other genre, there is sure to be a game on this list that will appeal to you. So mark your calendars, and get ready for a year filled with some of the most exciting video games yet!